The primary purpose of the drag and drop Page Builder is to create single "landing pages" for various purposes. It is not intended to be used for pages of a blog, cart item or other types which are primarily consistent in their content. The page builder has many functions and effects. The goal is to be simple yet neat, complete and informative. Trying to insert all or too many pointless animations will only slow your page delivery and cause user abandonment.
Edit Existing Page Created With Page Builder
Go to the menu tab labeled Page Builder and select the sub menu item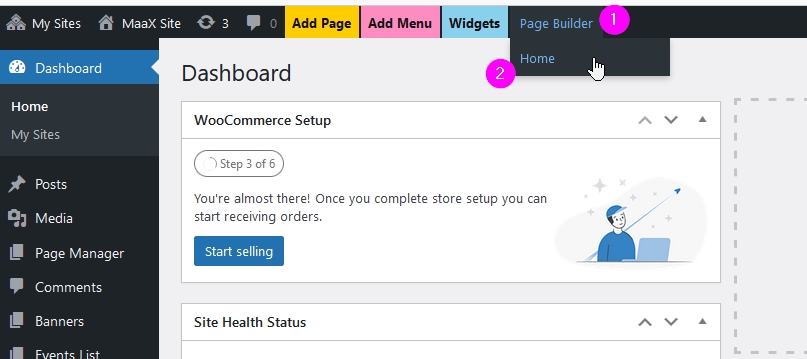 In Page Builder
Open the Navigator by clicking the second icon from the left on the page update menu bar at the bottom of the left column.
Use each tab in the Navigator to select content sections, columns, content element.
Click each content element to open its editor in the left column.
Creating Custom Landing Pages
Click Add Page
Enter a title - required
Add an image with Set featured image - optional. serves the purpose of social media post image when shared.
Select the landing page template - required
Click Publish to save the page to database - required
Click Edit With Page Builder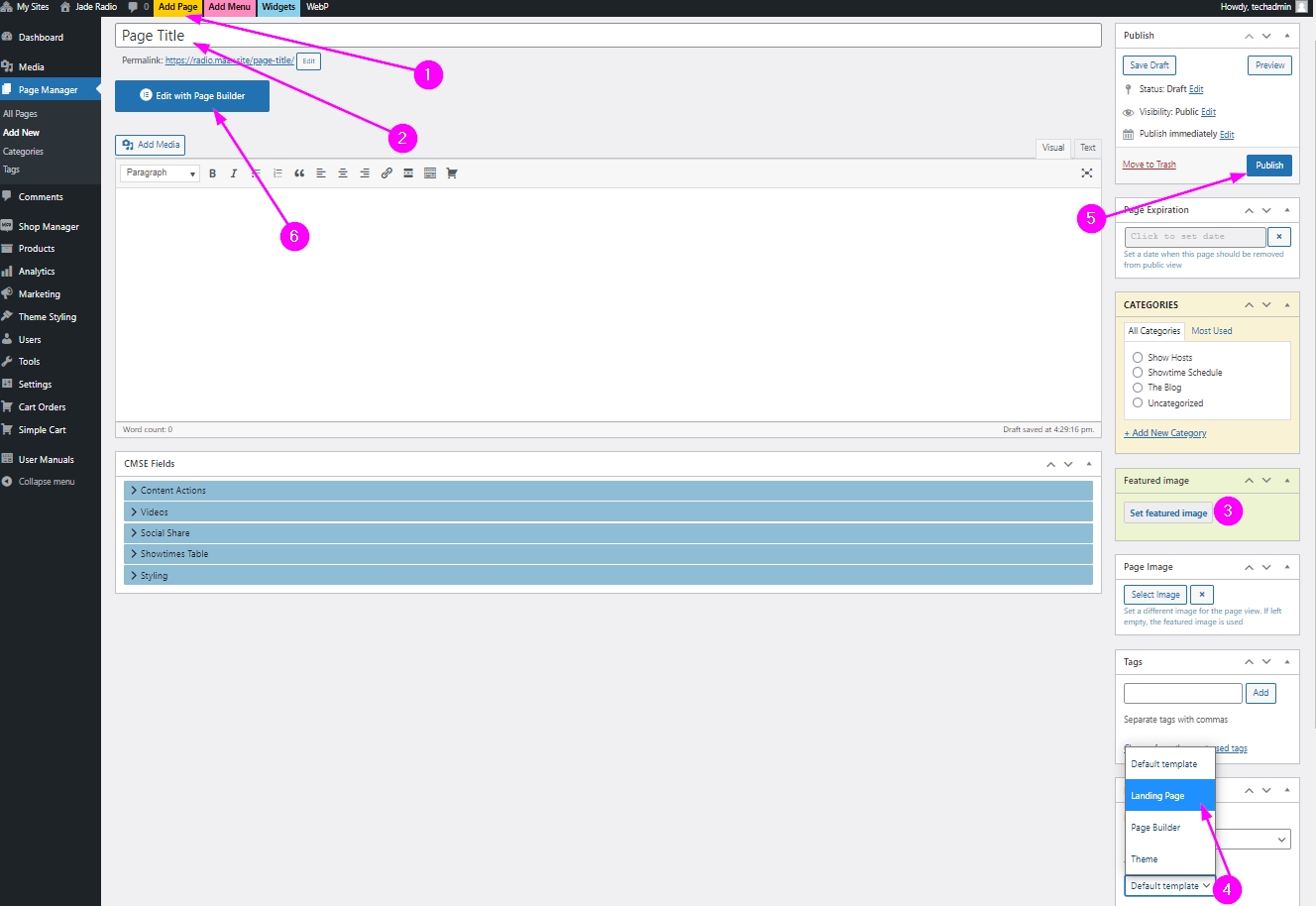 Video Guide